Zach Haggerty's Fundraiser for Hardwick Elementary School Program
You did it! Zach and his friends raised just over $7,500 for low-income kids in Vermont! Thanks to your generosity, we were able to increase the number of onsite library books the second graders at Hardwick Elementary will get, in addition to the two new books they each get to choose for themselves. The 32 Hardwick second graders will be regaled with stories on November 16 and get to pick out their very own books. The classroom will get a robust, diverse collection of new books for kids to enjoy at school. Thanks to you, these kids will be surrounded by books, helping inspire a lifelong love of reading and learning!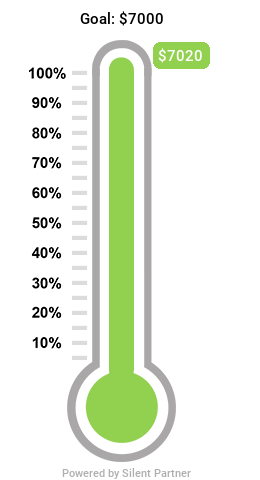 Since Zach smashed his original goal of raising $5,000, the additional funds raised will support the Winooski Memorial Library's At-Risk Children grant in partnership with the Winooski THRIVE afterschool program, to bring books and stories to the children of Winooski, the most diverse school system in the state.
For the second year in a row, Zach Haggerty is raising funds for new books and literacy programming for low-income, at-risk, and rural kids in Vermont through the Children's Literacy Foundation (CLiF). This year, Zach has chosen to support the second graders at Hardwick Elementary School in Hardwick, VT, which has been granted CLiF's At-Risk Children grant for Fall 2021.
Hardwick second graders started kindergarten during a pandemic and their education has been severely disrupted over the past two years. They're behind on their literacy skills – 84% have scored below proficient in reading. Kids not reading on level by the end of third grade are four times more likely to drop out of school. We need to help the 32 Hardwick second graders get back on track and provide them with lots of high-quality books to fall in love with reading.
CLiF is a nonprofit based in Waterbury Center, Vermont that inspires a love of reading and writing among low-income, at-risk, and rural kids (ages 12 and under) throughout Vermont and New Hampshire. We work with 64 Vermont and New Hampshire children's authors, illustrators, and storytellers to share stories with kids, get them excited about reading and writing, and share their processes for making books and stories. All CLiF programs include a book giveaway where kids get to choose their own new books to keep. Since 1998, CLiF has served nearly 350,000 children and given away more than $9 million in new books.
The At-Risk Children grant provides a fun storytelling presentation with a Vermont author/illustrator or storyteller, a new onsite library for the classroom, and two new books for each student to choose for themselves. CLiF offers a wide variety of diverse books so all students can see themselves in books and find something that suits their needs and interests.
Learn more about our At-Risk Children program here:
Make your gift today. Please indicate in the notes field that you're contributing to Zach Haggerty's campaign.
Great news! Zach reached his goal of $5,000 and was able to give an additional $1,000 in new books to Hardwick Elementary 2nd graders!
Since he's on a roll, Zach decided to up the ante and raise $7,000. All additional funds will sponsor literacy programming and new books for low-income kids in Vermont.
Thank you to everyone who has helped make this possible.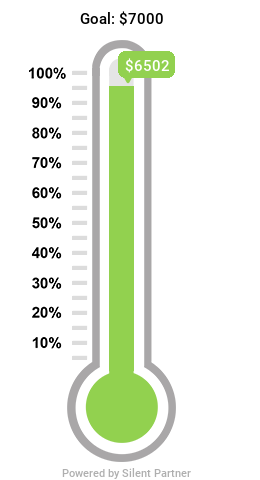 Our sincerest gratitude goes to Zach and everyone who contributes to his campaign. You're helping CLiF continue "Opening books, opening minds, opening doors!"
Reach out to Erika Nichols-Frazer with any questions.